EVERYTHING YOU NEED TO KNOW ABOUT
IRELAND
If you are interested in studying in Ireland – you are in the right place! Educli is designed to help you succeed. There are thousands of courses offered, our search can help you find the right school, our resource pages will help you study, work, and live in Ireland, and we even have information on what to expect after graduation. Stick with us to go to Ireland!
COST OF LIVING
ACCOMODATION
Living in Ireland can be as cheap or as expensive as you want to make it, but in general you will pay more if you live in Dublin than anywhere else in the country. Estimates suggest the average student needs between €8,000 - €12,100 to live on each year – excluding tuition fees.
Students taking undergraduate degrees in Ireland have options when it comes to choosing somewhere to live, with the three main types of accommodation being: University accommodation (such as halls of residence), Private accommodation (such as house and flat rentals) or homestay (living with an Irish family).
STUDYING IN IRELAND
WORKING IN IRELAND
Study abroad in Ireland and be welcomed by a warm, hospitable population that will share its lengthy history, vibrant culture and stunning landscape. Ireland is one of the most popular study abroad destinations in Europe. Its universities offer first-rate education in a traditional, yet modern setting. Thousands of study programmes at over two dozen schools attract international students from around the world.
Many students in Ireland work while studying to help cover some of the costs of their studies. Students attending a full-time course and in possession of a Irish Residence Permit card are entitled to take up casual employment provided that their course of study is included on the government's list of visa-eligible courses, known as the ILEP. Casual employment is defined as up to 20 hours part-time work per week, except for two standardised periods when it is permissible to work full-time (i.e. up to 40 hours per week).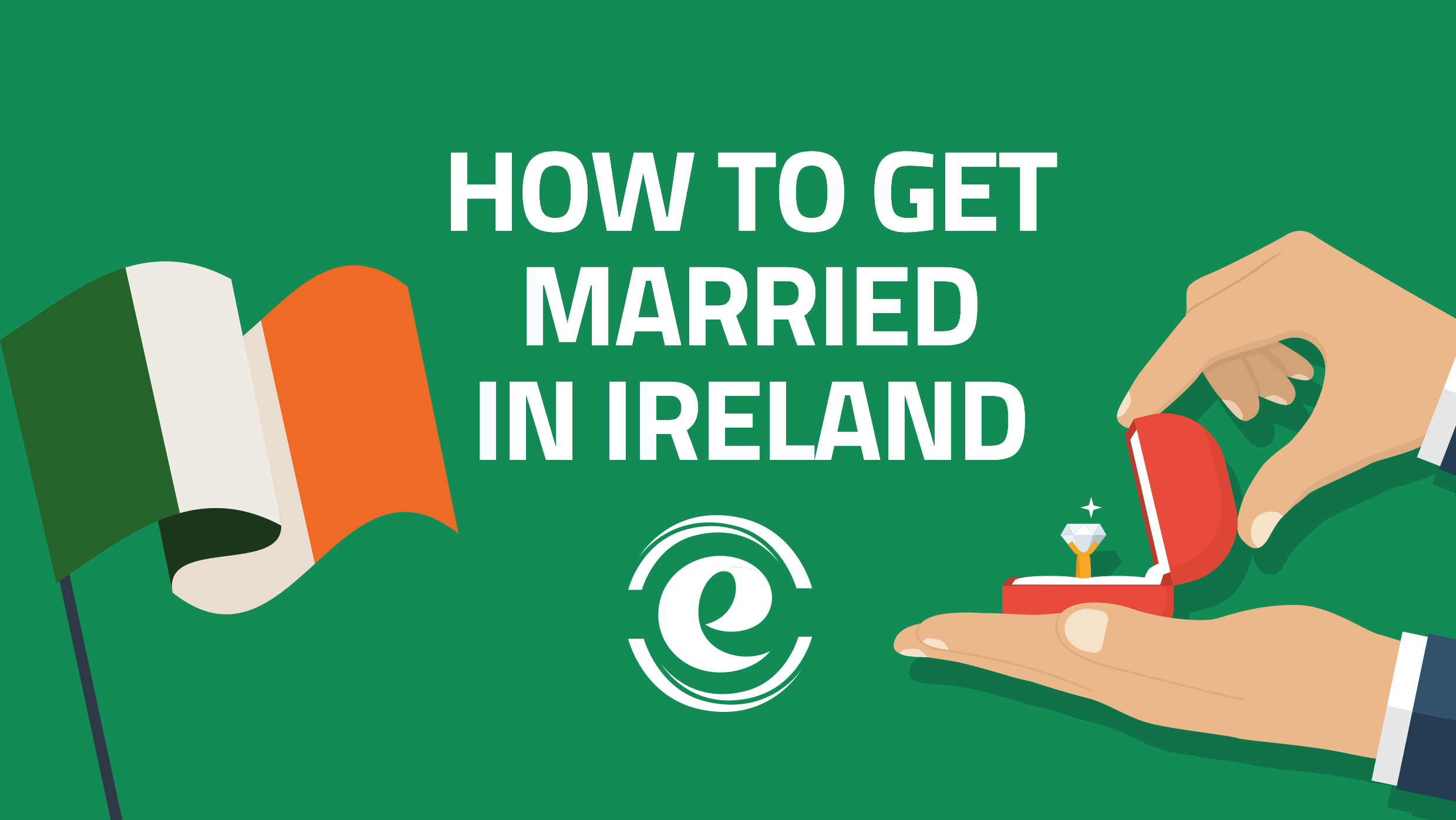 17 September 2019
HOW TO GET MARRIED IN IRELAND
Many couples dream of getting married in an exotic location. Whether you are from Ireland or another country, it is possible for you to get married in the Emerald Isle. Ireland is a beautiful country that features several spectacular wedding locations. A marriage in Ireland will take careful planning if you are not living in the country as a citizen. If you want to learn how to get married in Ireland, follow the steps below.
Travel, Exchange, Education
Living Abroad
VIEW MORE
HEALTH INSURANCE
IMMIGRATION & VISA IN IRELAND
The Irish Naturalization and Immigration Service require that all non-EU students have private health insurance while studying in Ireland. Students should be prepared to present proof of insurance when arriving in Ireland.
Citizens from the EU and the European Economic Area (EEA) & Switzerland are free to travel to Ireland and study without the need to apply for any visa. If you are a citizen of a country from outside this area, you will need to check if you need a visa. If you are from a visa-required country, you must apply for an entry visa before travelling to Ireland, and then apply for a student visa to stay for the duration of your studies.