EVERYTHING YOU NEED TO KNOW ABOUT
CANADA
If you are interested in studying in Canada – you are in the right place! Educli is designed to help you succeed. There are thousands of courses offered, our search can help you find the right school, our resource pages will help you study, work, and live in Canada, and we even have information on what to expect after graduation. Stick with us to go to Canada!
COST OF LIVING
ACCOMMODATION
The cost of living in Canada is high, but when compared to other parts of the world, such as Western Europe, it is relatively cheaper. There are significant differences in the cost of living in Canada between rural areas and major cities such as Toronto or Vancouver, which can be very expensive. Average living costs is $900 per month, considering accommodations, transport and alimentation.
The cost of student accommodation varies from province to province and city to city, but costs in Canada are considered reasonable. In homestays you can expect to pay an initial placement fee of up to 200 CDN (£100) and then pay between 400 (£210) and 800 CDN (£420) a month. The average cost of residence/dormitory rooms in Canada is between 3,000 (£1560) and 7,500 CDN (£3900) per academic year – this is the cheapest and most popular option for international students.
STUDYING IN CANADA
WORKING IN CANADA
Canada remains a popular destination for students planning on studying internationally — and for good reason! Canada has ranked as one of the top ten places to live in the world for over twenty years, and the education system in Canada is among the best. In fact, Canada is an increasingly popular option for students who want the quality of a North American education at a less expensive cost than they might find in the US. Canadian universities bear more similarity to UK universities than they do to schools in the US. Canadians place a great amount of importance on learning, and standards in education in Canada are uniformly high. There are almost 100 universities in Canada, five of which — the University of Toronto, McGill University, University of British Columbia, Université de Montréal, and University of Alberta—are ranked among the top 100 in the world.
International students who are enrolled in full time academic, vocational or professional trades programs, may be eligible to work on or off campus. The study permit issued for the student serves as permission to study as well as work authorization. In order to be eligible to work, international students must be enrolled in full time studies and be in good academic standing with at least a 2 grade point average (GPA). Students may be eligible to work on or off campus if they meet specific eligibility criteria. In general, students must have the following documents to be able to work while studying: Valid Study Permit with work authorization, Full time enrollment (enrolled in 9 academic credits for undergraduate programs), a Social Insurance Number (SIN) before starting to work medical examination is required for certain occupations.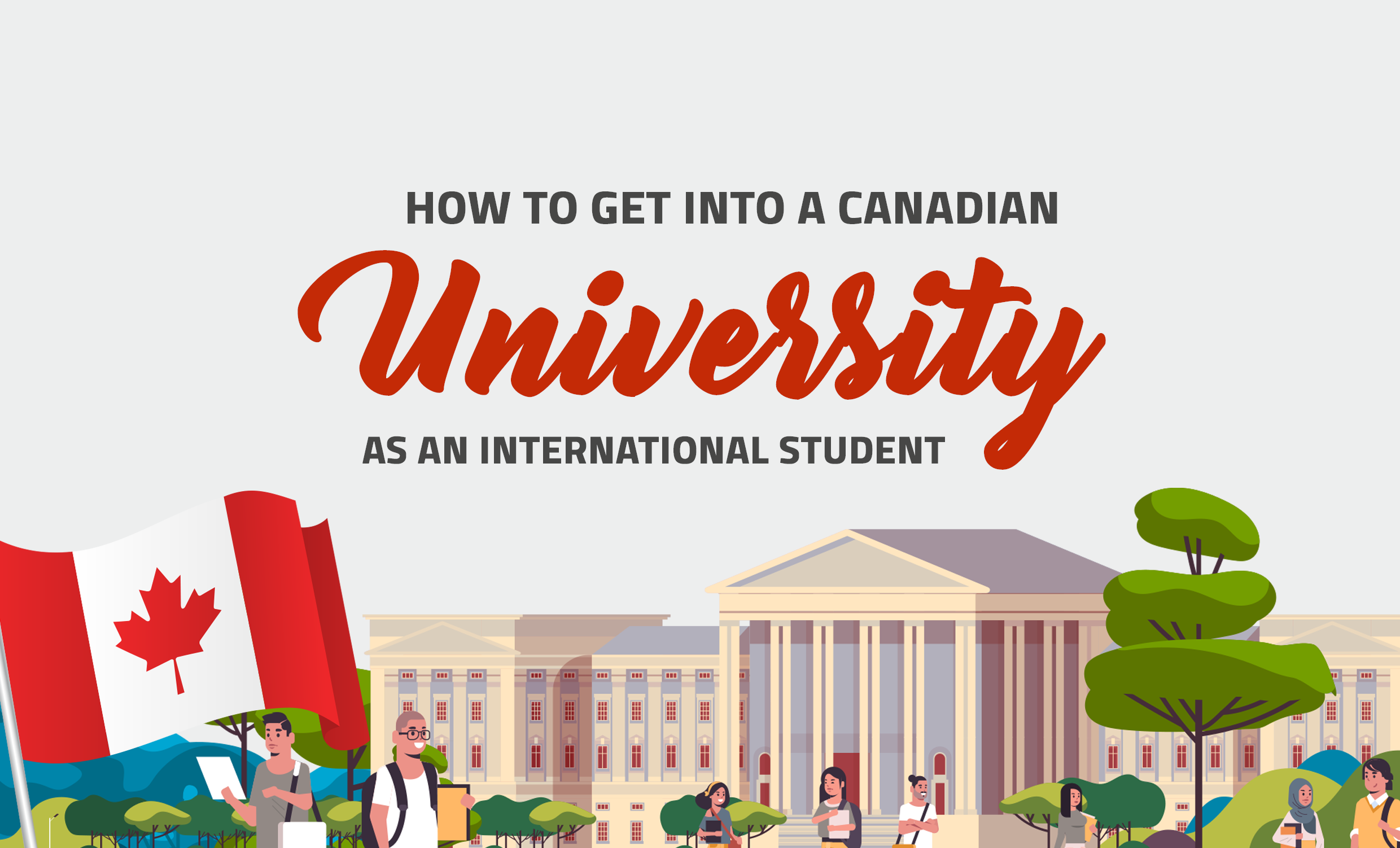 10 December 2019
HOW TO GET INTO A CANADIAN UNIVERSITY AS AN INTERNATIONAL STUDENT
The second largest country in the world, Canada is a wildly popular destination for international students. As one of the world leaders in higher education, Canada offers students a range of opportunity and experiences. It's not surprising you want to study there, but when you have absolutely no idea where to start, it might feel like an unreachable goal. And because every university – and even each individual program – has its own rules and requirements, things can seem even more tricky. So here it is, the whole process broken down into manageable steps.
Travel, Exchange, Education
Living Abroad
VIEW MORE
HEALTH INSURANCE
IMMIGRATION & VISA IN CANADA
If you are studying in the provinces of Alberta, British Columbia and Saskatchewan you are covered under their provincial health care plans. Manitoba, New Brunswick, New- foundland and Labrador, Nova Scotia, Ontario, Prince Edward Island and Quebec do not cover international students under their provincial health care plans. If you are intending to study in one of these provinces you must organise medical coverage through a private insurance provider.
Most international students will need a study permit to study a degree in Canada and others may need to apply for temporary residence. Students can apply online or on paper. Along with the application, prospective students will need to supply proof of acceptance, proof of identity, proof of financial support, and a letter of explanation.