EVERYTHING YOU NEED TO KNOW ABOUT
AUSTRALIA
If you are interested in studying in Australia – you are in the right place! Educli is designed to help you succeed. There are thousands of courses offered, our search can help you find the right school, our resource pages will help you study, work, and live in Australia, and we even have information on what to expect after graduation. Stick with us to go down under!
COST OF LIVING
ACCOMMODATION
Department of Home Affairs estimates living costs for a single student of at least $20,000 Australian dollars per year. Therefore, using this amount as a guide, a single student living away from home will require at least $400 per week for accommodation, food, and utilities.
There is a variety of accommodation available to suit different budgets and needs, including private accommodation or a homestay with an Australian family. Shared accommodation with other students is a popular option. Students are encouraged to inspect any prospective accommodation before agreeing to move in.
STUDYING IN AUSTRALIA
WORKING IN AUSTRALIA
Australia promotes innovation, creativity and independent thinking throughout its universities. International students who study and live in Australia soon find that their education is challenging, fun, and rewarding. As an international student in Australia, you can expect to live, grow and learn in a young, friendly country full of opportunities. For those international students who successfully complete their degree, they will soon find that they are competitive in today's international job market. After you graduate, you have many options - this section will help you decide what is right for you.
One of the benefits of being an international student in Australia is that you have permission to work part-time while completing your degree. Australia, unlike other countries, gives those with a student visa automatic permission to work. International students must find a job on their own, but once hired, they will gain hands-on experience in a number of fields including retail, administration, and hospitality. Not only is this a unique opportunity for students to gain real work-experience in Australia, but it also helps students cover their living and college expenses as well as improves their business English fluency.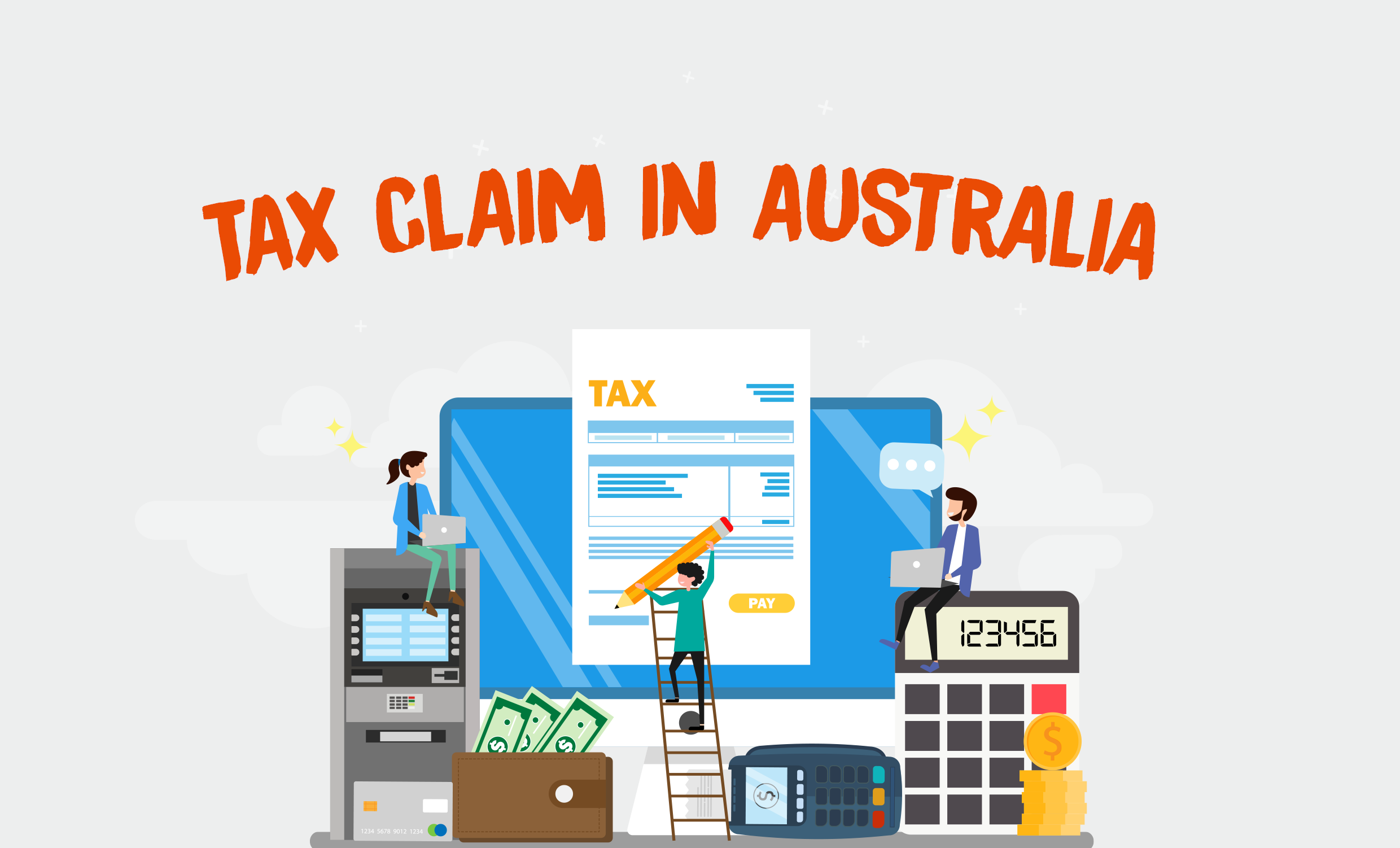 12 December 2019
TAX CLAIM IN AUSTRALIA
When working in Australia you must pay tax to the Australian Taxation Office (ATO). The tax is taken directly from your paycheck each pay. The Australian tax system is sometimes difficult to understand and filing your tax declaration raises some questions especially with the recent changes in law. In order to be clear as possible and find any special tips, read this infographic with accurate information on taxes when working in Australia:
Travel, Exchange, Education
Living Abroad
VIEW MORE
HEALTH INSURANCE
FINANCIAL AID FOR AUSTRALIA
It's important to think about what type of coverage you'll need and if you plan to do any international traveling. Many students apply for a travel medical insurance coverage for Australia so that they will be covered in case the unexpected happens. Whether you get sick, need emergency care, or need evacuation coverage, international travel medical insurance can help you. Australia has a special health insurance coverage for international students called Overseas Student Health Cover (OSCH). This insurance is required while on your student visa in Australia.
Studying in Australia can be expensive depending on the program. The key to success is to budget ahead of time and secure financial assistance. Once you have verified your costs, the next step is calculating how much you and your family can afford. International organizations, international scholarships, international student loans, and private Australian organizations can be important funding sources that can help you study in Australia.