Provided below is an approximate price guide for typical daily items. This is only a guide so priced may vary depending on the brand, type of store and its location. The list below outlines some of the costs you will incur when living in Australia (all the prices are indicative and should ONLY be used as a guide):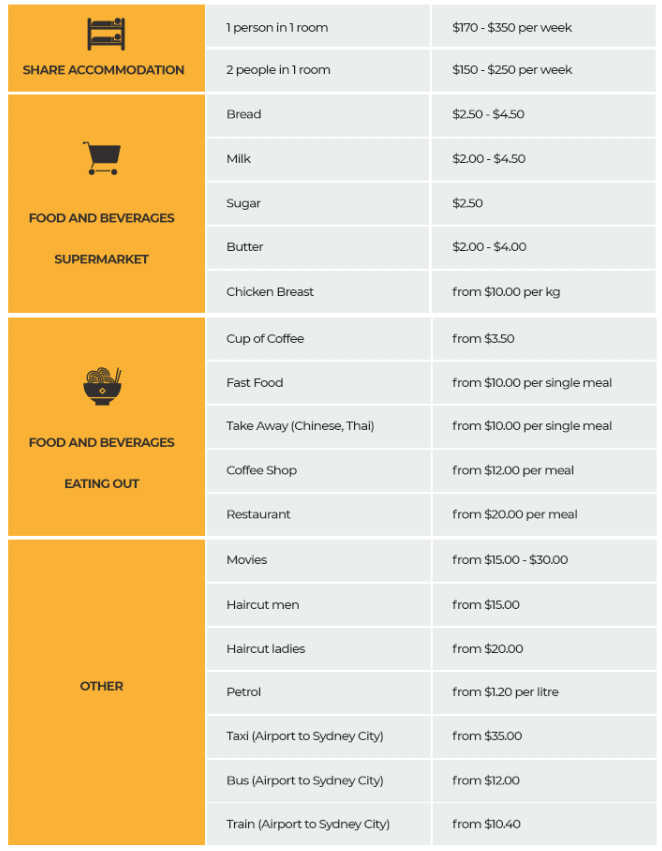 IMPORTANT TO NOTE:
When thinking about your budget, remember that you are responsible for paying:
Tuition fees
Overseas Student Health Cover (Overseas Students)
Accommodation costs
Living expenses including food, power, telephone, transport and entertainment
Stationary
Clothes
Emergency expenses.
COST OF LIVING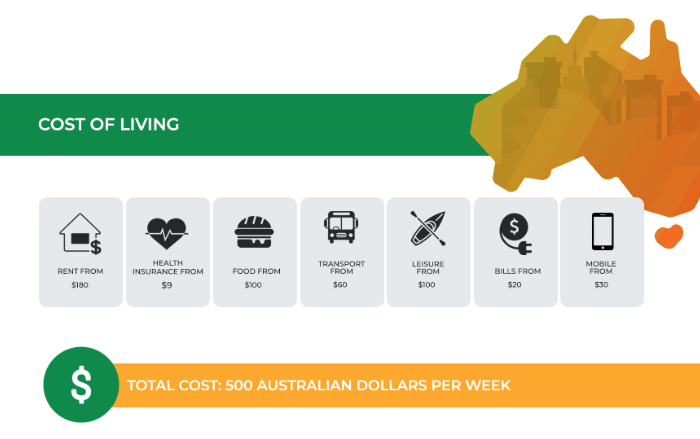 Department of Home Affairs estimates living costs for a single student of at least $20,000 Australian dollars per year. There are additional costs for extra family members. Therefore, using this amount as a guide, a single student living away from home will require at least $399 per week for accommodation, food, and utilities. We have not included entertainment costs as these will depend on your lifestyle choices and needs. Below is an estimate of general weekly expenses of living in Sydney. However we have included an entertainment table which will assist you budget for your social life.