NEW ZEALAND - COSTS OF LIVING
Back
New Zealand is a unique country, with excellent study opportunities. If you are interested in studying there, one of the most important things to consider is how much everything is going to cost.
There are 8 universities in New Zealand, which all offer high quality education. All of them are ranked within the QS World University Ranking top 500.
Institutions in New Zealand are permitted to set their own tuition fees. This means that what you pay will be different depending on your institution of choice.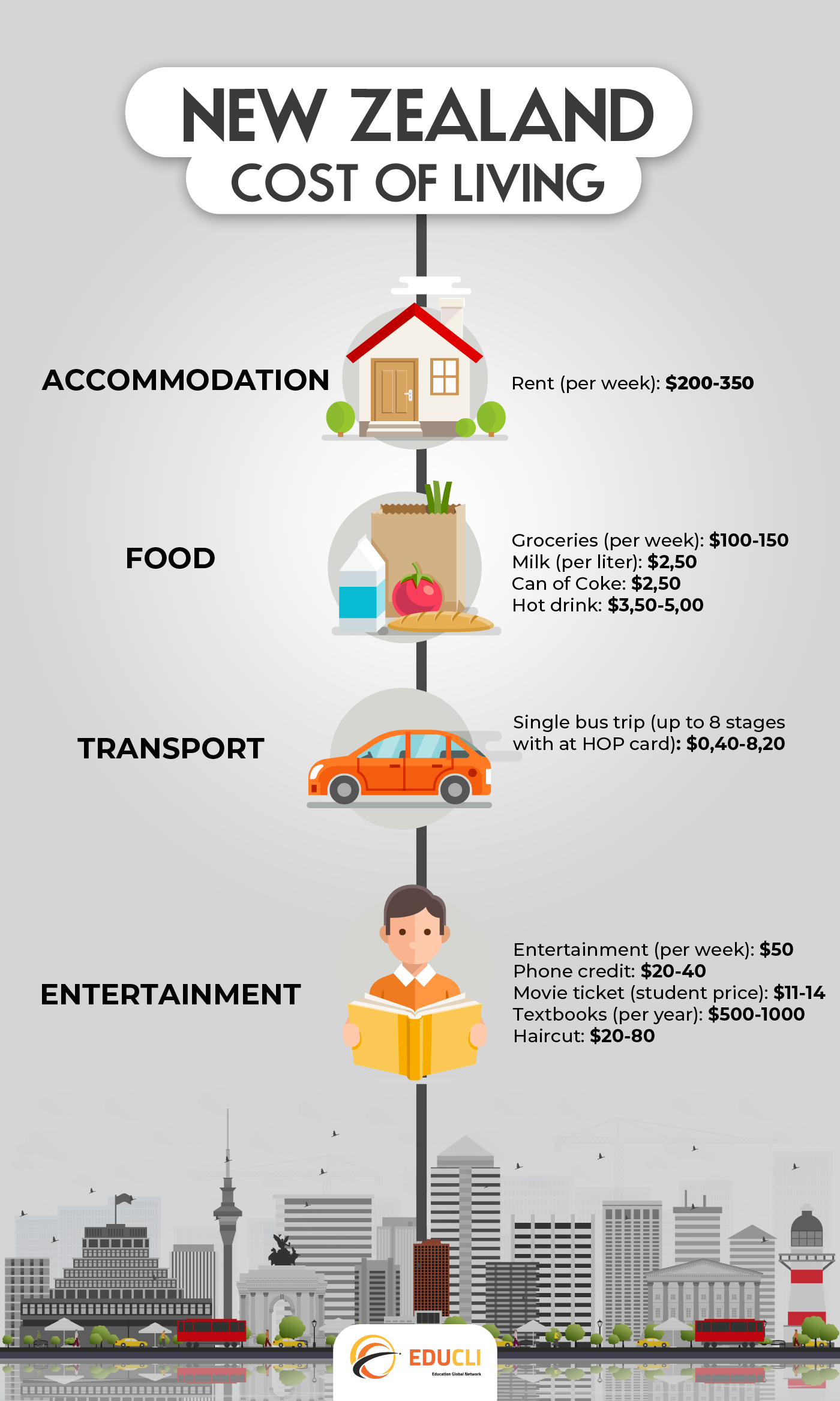 Also, there are scholarships available for international students at all levels, including students wanting to gain a PhD. These scholarships are offered by the institutions themselves, or the government. Contact your institution to get more information about your eligibility