Are passionate about kids and travel? Have you ever thought about living in the USA as an Au Pair? Being an Au Pair overseas is the best way to earn some extra cash whilst doing something you're totally passionate about! It's the opportunity of a lifetime, to get a genuine sense of what life is really like in your new destination living with your family and spending your days with the little ones.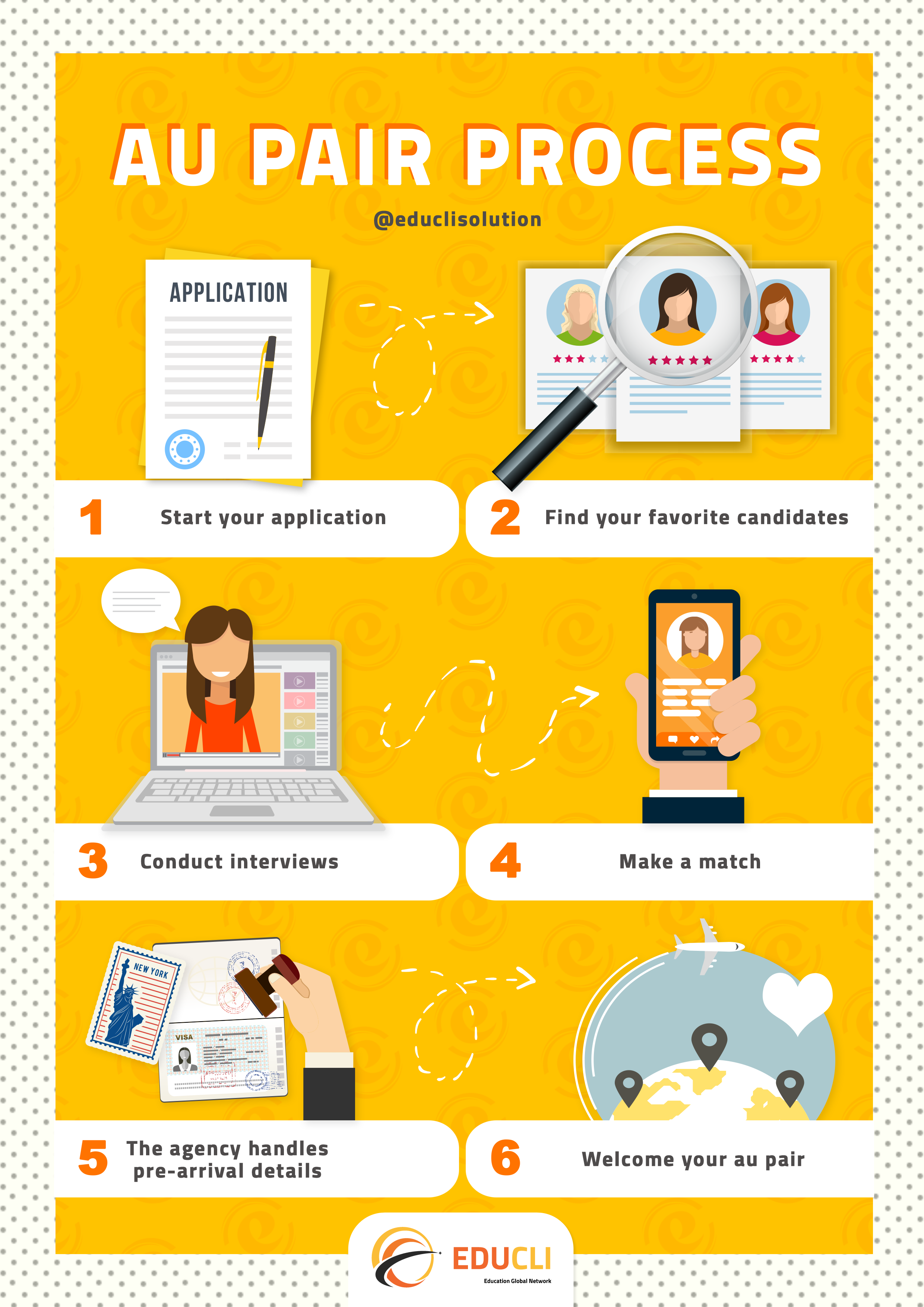 AU PAIR LIFE
You will spend 12 months living in the USA with a carefully selected host family. You will receive a weekly payment, private bedroom, all meals and a study allowance towards taking classes.
You will provide up to 45 hours of childcare per week for your host family. Duties may involve a range of general child-related tasks such as feeding and bathing babies, planning fun activities, homework help or driving to appointments. To guarantee an excellent experience choose carefully the agency that will help you with it and you'll only be placed with a host family whose needs match your childcare experience.
SAFETY & SUPPORT
When choosing the right company to help with your experience you can make sure that you will be matched with the most perfect family based on your profile. They will carefully- screen American host families, will interview, will do background checks and home inspections.
You will be provided with sufficient basic medical insurance and have access to emergency contacts. This should be available to you 24/7 so you can rest assured that in any situation there is someone to offer help and assistance.
COMMUNITY COUNSELLORS & CLUSTERS
All au pairs in the USA should be placed into a local group called a 'cluster' with other nearby au pairs in your community. Each cluster group is looked after by a local 'Community Counsellor' who is on hand to offer support from the minute you arrive. As a member of your cluster group, you'll have the chance to attend fun monthly meetings where you'll participate in American cultural activities and make new friends from all over the world.
STUDYING
Choose what subjects interest you and take classes at a local American college or university. Studying is a wonderful way to boost your resume and experience American college life! You can study almost anything, including arts, music, photography, travel, business, languages, fitness and more!
TRAVEL
As an Au Pair you will have many opportunities to travel across the USA. Tick off everything on your American bucket list! There are seemingly endless amounts of Big Cities, Beaches, Amusement Parks, Landmarks, Historical Sites and National Parks to get through. Travel with your new friends, with your host family or by yourself!
CULTURE & EXPERIENCE
You will get to experience all aspects of the American way of life. Enjoy all the unique holidays and cultural traditions such as a big family dinner at Thanksgiving and creating an amazing costume to go trick-or-treating at Halloween. Best of all – a big white Christmas with a fireplace and snow falling outside the window!
Life as an Au Pair is a rewarding and truly cultural experience. You will not only get to know the American lifestyle, you will also make many international friends and gain new life skills and independence. This experience is unlike any other. You will truly grow as a person and return home with something interesting to add to your CV!