If you are planning to study or live in Australia is good to know that living costs can be very different from one city to another.
For example if you rent in Sydney, you'll be paying an average of $3,671 per month to live comfortably. If you compare to a person renting in Hobart you will be paying $1,307 more per month as the average rent there is $2,364. Have a look on the table below:
Let's break it down to understand where are the major differences. Sydneysiders usually pay more for almost everything, but utilities are actually cheaper. A person living in sydney will usually spend around $181 per month, while a person living in Darwin can pay around $303 per month for the same usage and bill.
And if you're into the movies, you'll find the cheapest tickets in Adelaide, where they're $15 on average. However when it comes to grocery, Sydney residents pay 17% more than those in Adelaide.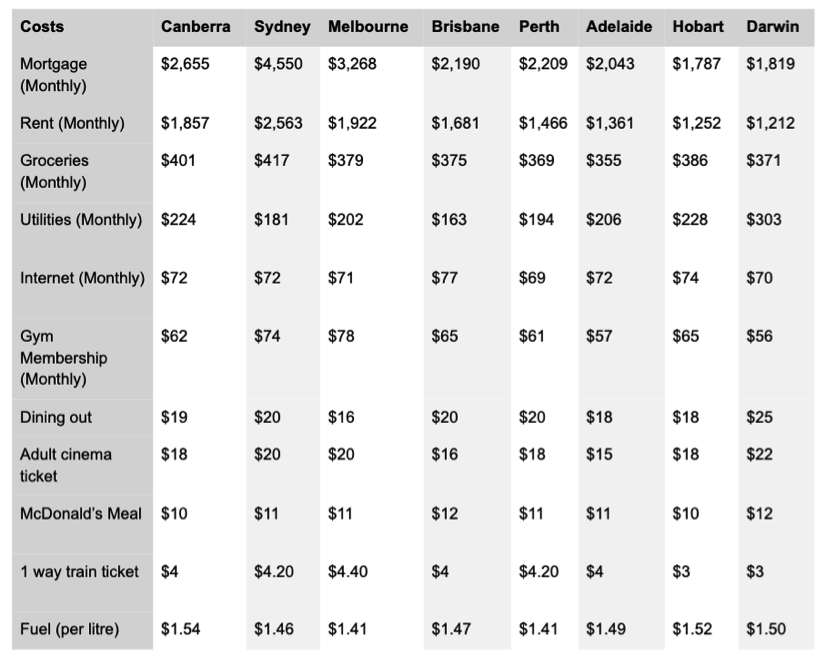 How to save money?
Utilities are always the best way to start saving, internet is a very good example, in case you don't require a super fast internet connection, you don't have to spend more than $60 a month on it. Gas and Electricity as well… If you have been with the same energy or gas provider for a while, it's absolutely worth considering a switch.